Main content starts here, tab to start navigating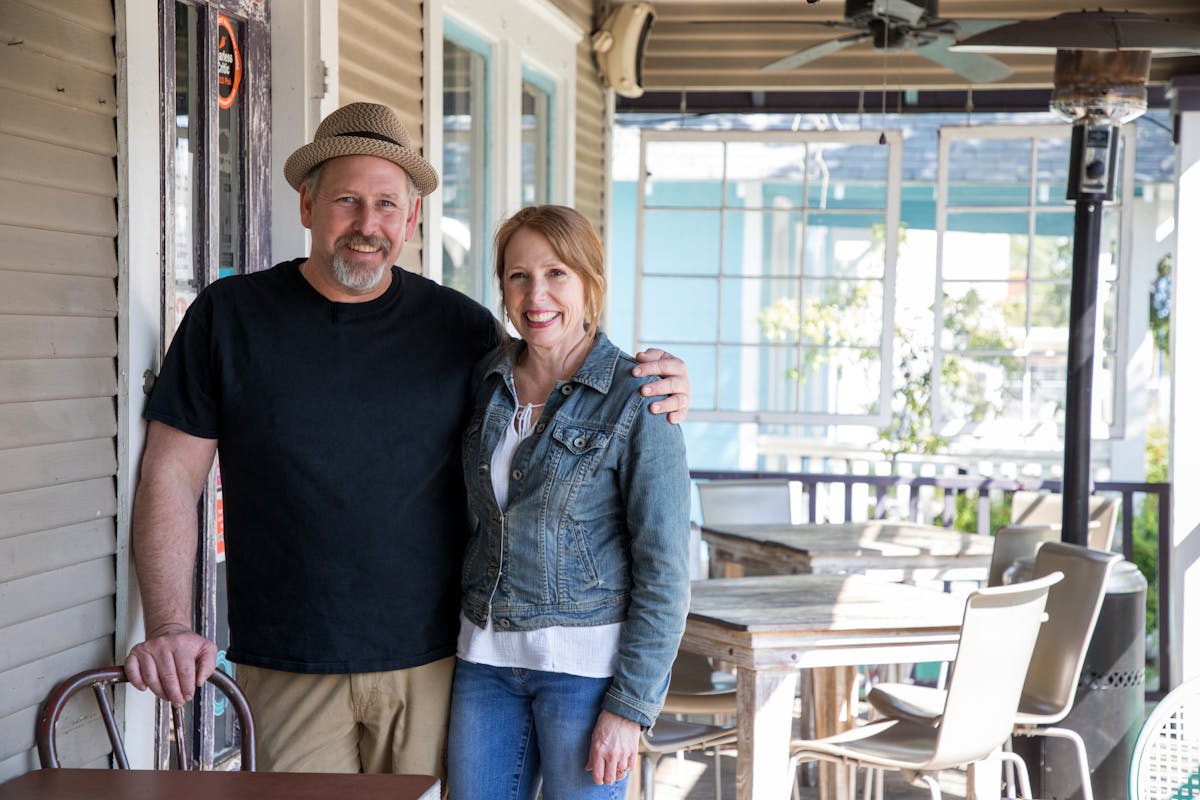 Who are we?
Hi!
We are Chip and Candi Wendt. Yes, our names really are Chip and Candi and we are in the food business. Corny, but true! We were high school sweethearts and have been happily married for 32 years, but who's counting?
We started FoodHeads in a small hole-in-the-wall catering kitchen off of west 5th. It is actually still there! Everything around it has changed, but the little kitchen remains standing. We made grab and go sandwiches for local grocery stores and coffee shops, catered for friends and had a burning desire to open up a cafe. Doesn't everyone? In 1999 we ran across an old house in Gypsy Grove, part of the Heritage neighborhood, that had been home to other businesses, but not a restaurant. Yes, hmm… that made things a bit more interesting, and a lot more work. These were busy times! We were pregnant with our first and only child, our beautiful Lily, so lack of sleep was definitely a thing and the cafe renovations went slower than anticipated. We learned a lot those first years about being in the restaurant business, most of it the hard way. With the help from a loyal crew, family, friends, faithful customers and God's bountiful grace, we made it through those very lean times. We are now a lively little neighborhood cafe, with a bustling catering business. We were recently honored as one of the top 100 restaurant defining how Austin eats. Who would have thought?
Family, old friends, our customers and good and thoughtfully prepared food are our passions. We feel that community and sharing conversation around the table is what makes life interesting and satisfying!
We look forward to seeing you soon. We will save you a seat!
Our Loves