Main content starts here, tab to start navigating
What is a Neighborhood Lunch Bunch?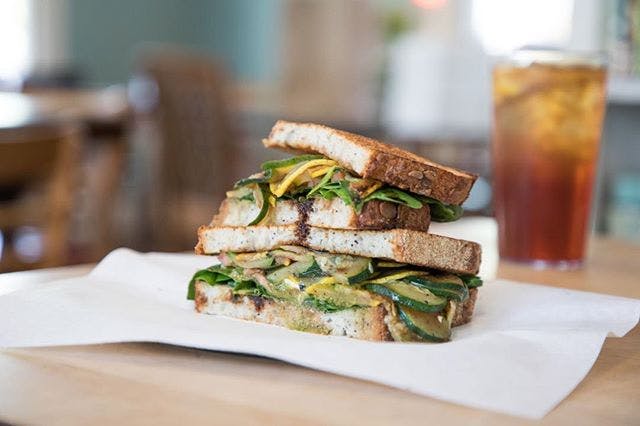 Neighborhood Lunch Bunch
Neighborhood lunch bunch is a lovely idea started by a friend who wanted to support FoodHeads during this unusual time in our life. Her idea was fairly simple: she contacted friends and neighbors in her area who wanted to help support local businesses, who thought it would be fun to be treated once a week, and who wanted to be in community; albeit at a distance. We packaged lunches for these orders, and sent them with her. The first week we received orders for over 100 lunches because of her idea... Wow! We were absolutely blown away by the amazing response.
So, how does it work? The host family sends out an email with specifics on pickup time and location. You place your order on the lunch bunch page using the Lunch Bunch Menu and Payment button located on the bottom of the page. Next you choose your neighborhood pick up spot and your lunch choices. Then at checkout, be sure to choose to schedule ahead and choose the day you have lunch bunch. If you order on Wednesday and your lunch bunch is on Friday, you will want to choose schedule ahead and choose Friday. Last step is payment.
On YOUR lunch bunch day, you will pick up your food from your sweet neighbor's front steps (your neighbor retrieves the food curbside from FH)at the designated location and time! It will be packed with your name on it, and the receipt will be attached to the bag. This is a fun way of being neighbors... the social distancing way! What's in it for the host? They receive a $20 credit for every $500 of lunches sold in their hood. Interested in being a host? Please email us at eat@foodheads.com
To all our customers, potential host families, and future lunch bunchers: Thank you so much for supporting us and other local businesses during this time. It is truly a blessing to see community connect through a meal!
Please take a look at our home page to see how we are keeping you and our staff safe.
Lunch bunch online menu and payment